Hire A Local Tree Service Near Minnetonka, MN
We're locally-owned and -operated. Find Ron's Tree Service at:
6121 Baker Rd. Suite 102
PO Box 1861
Minnetonka MN 55345
Or Call Us Locally At (952) 974-5056
Request A Tree Service Estimate In Minnetonka Today
Our Minnetonka Tree Services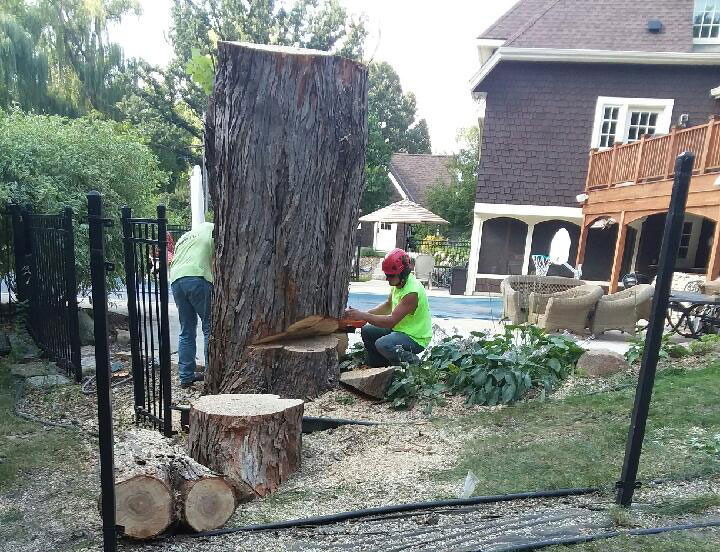 Whether you own lakeshore property on Grays Bay, a commercial property along I-394, had a wind storm pass through or just need to improve your view, Ron's Tree Service is ready to help. Let us know if you need any type of tree services in Minnetonka, and we can handle it all.
Mature Tree Trimming
It's important to have regular trimming done on mature trees to remove dead and dying branches and maintain plant health and safety. Untrimmed trees can become overgrown, which is bad for their health and can be detrimental to your lawn as well, as less sunshine will filter through the canopy.
Young Tree Trimming
As your trees are growing, they need structural support. Trees evolved in forests where they put all their energy into growing straight up, giving up lower branches in the competition for sunlight. In your yard, they probably don't have to try so hard and end up creating a lot of extra lower branches which can get in your way when mowing or put undue stress on the young tree.
Tree Removal
When a tree is damaged or shows signs of wilting or disease, give Ron's Tree Service a call. We have precise measuring equipment and formulas which can help us decipher if a tree is simply ailing or has a deeper problem which requires removal. Each tree needs to be assessed individually by one of our highly-trained tree inspectors.
Tree Storm Damage
When a tree is damaged in a storm, it's important to get it moved quickly - especially if it's blocking a road, driveway, or caused structural damage to your home. Your first call after the insurance company should be Ron's Tree Service.
Stump Grinding
Tree stumps can be an obstacle, whether mowing or walking. But a tree stump can also serve as the home for many types of fungus and bugs, including: ants, termites, beetles and other wood-boring insects. They can attack and carve out the tree stump, but can also cause significant damage to your lawn, other trees, shrubbery and even your house.
Certified Arborist
Ron's Tree Service is part of the Minnesota Landscapers Association, Minnesota Tree Care Registry and Ron's son-in-law is the Certified Arborist on the team. The entire team is fully licensed, bonded and insured, which is a huge deal because most tree services don't carry insurance.
Shrub Pruning
Shrub pruning is not shearing – shearing produces an artificial shape which can lead to the plant outgrowing its space. Pruning focuses on removing new and old growth with cuts made deeper into the shrub. Pruning allows you to maintain the shrub at a specific size, emphasizing its natural beauty.
Firewood Delivery
Whether you need a few cords for winter or a huge bulk load, we've got what you're looking for! Ron's Tree Service and Firewood ensures the firewood you receive is seasoned - cut, split and dried out for ~2 years to get total moisture below 20%. Our normal delivery time is within 1-2 days of placing your order, and we stack the firewood as well.
A Few Minnetonka Homeowners We've Helped With Tree Services
Average Rating 4.1 Stars

Carrie Reineccius, Minnetonka Area Homeowner
Reviewed Ron's Tree Service On Facebook
"Awesome work yesterday at our home taking down 5 trees.Friendly, professional. Will definitely use them again. And they do great with firewood as well! Thanks Ron and Team."
Additional Twin Cities Tree Service Reviews
Get Professional Tree Service Fast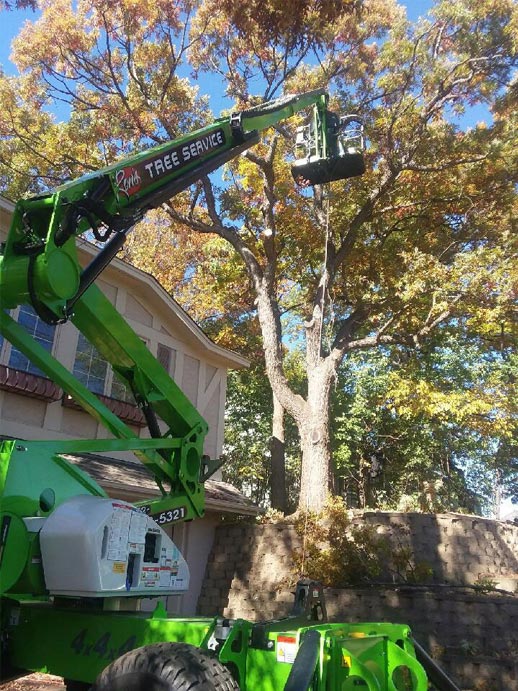 When you hire Ron's Tree Service, you'll never be disappointed. Unless you're home when we come, you'll barely notice we were there. Your yard is completely clean; we never leave debris behind.
Ron's Tree Service is part of the Minnesota Landscapers Association, Minnesota Tree Care Registry and we have a Certified Arborist on the team. The entire team is fully licensed, bonded and insured.
A Local Minnetonka Area Tree Service
Ron's Tree Service And Firewood all started back in 1985. Ron Rivetts has had a passion for trees his entire life. He started working with trees when he was in middle school with his brothers.
With an emphasis on safety and precise knowledge, Ron's Tree Service was born. For more than 30 years, and involving a number of family members and decade-long employees, the tree service has been proudly serving the west metro area.
Neighboring Cities We Serve As A Local Tree Service
Woodland | Deephaven | Greenwood | Shorewood | Minnetonka Beach | Eden Prairie | Chanhassen | Edina | Long Lake | Excelsior | Mound | Orono
---